Hey guys I'm back from Los Angeles!!!
So day
#1
we left at 6am and got to LA around 2pm and we got lunch at a little place called
Tacos tu Madre
a cute little taco shop where you order from the sidewalk. Then we found a witch store and I bought some crystals and something called Dragons Blood ink.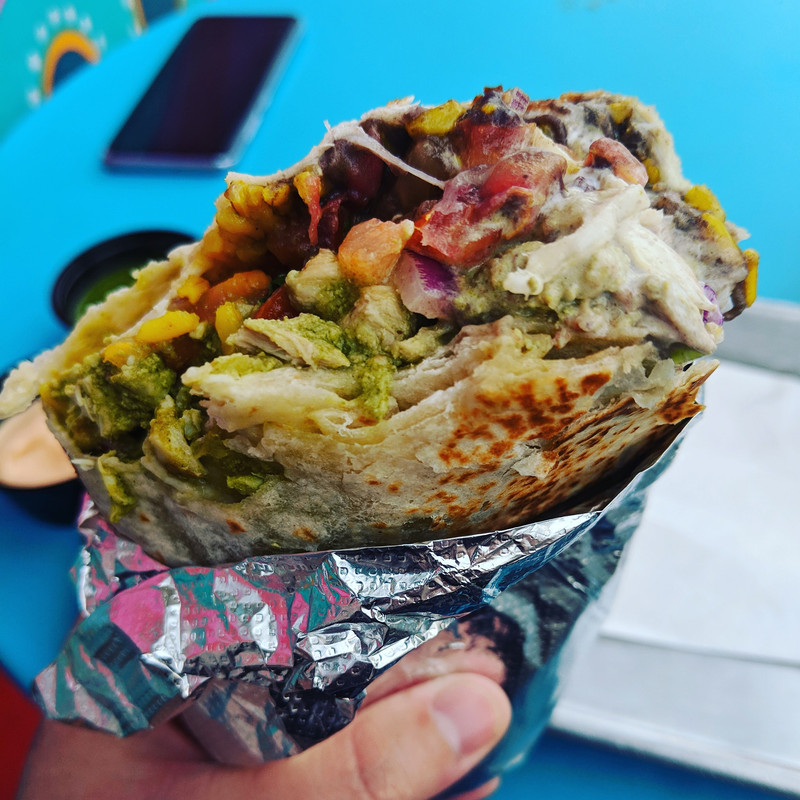 I checked out
Little Tokyo
and met my friends friend and tried a matcha bubble ice cream tea from a little shop called
Twinkle Brown Sugar
. Here in NorCal, to be more specific in San Francisco, there's a Japantown and right next to it is a Japanese market and I found the same market in Little Tokyo down there it's called
Nijiya Market
. So I had to buy myself some Japanese snacks. Went to a ramen restaurant called
RAKKAN Ramen
and tried good ramen instead of the ramen you get from the store I also tried the Japanese version of a pork bun. Checked out some anime stores, spoke to a couple who liked my CatCo shirt (albeit they ended up being haters of Felicity Smoak and I pretended to agree with them). And after dinner we got ice cream at a little place called
Bae
that sells charcoal ice cream, which I didn't try, I got vanilla and matcha ice cream (it was supposed to be a matcha and chocolate swirl but the chocolate was broken), very good ice cream. I ended up meeting my friends friends friend, lol, he was a nice guy.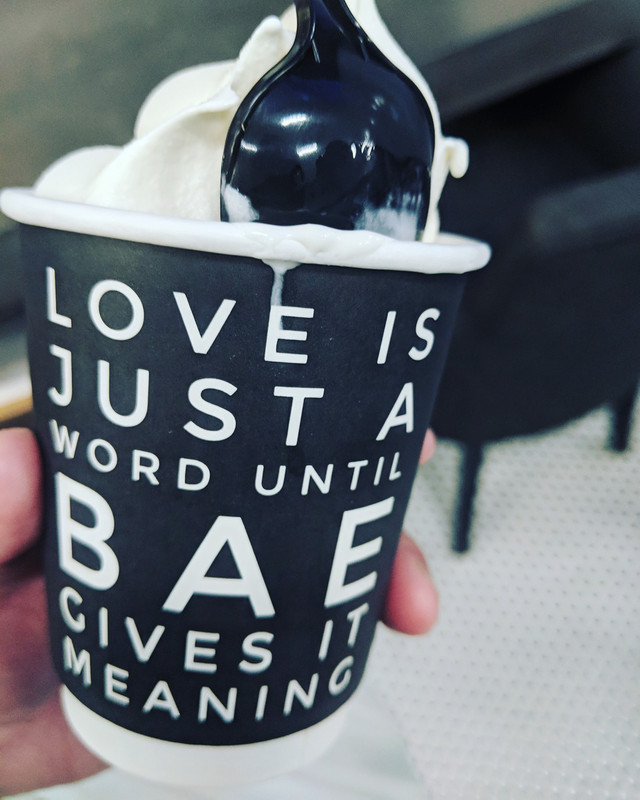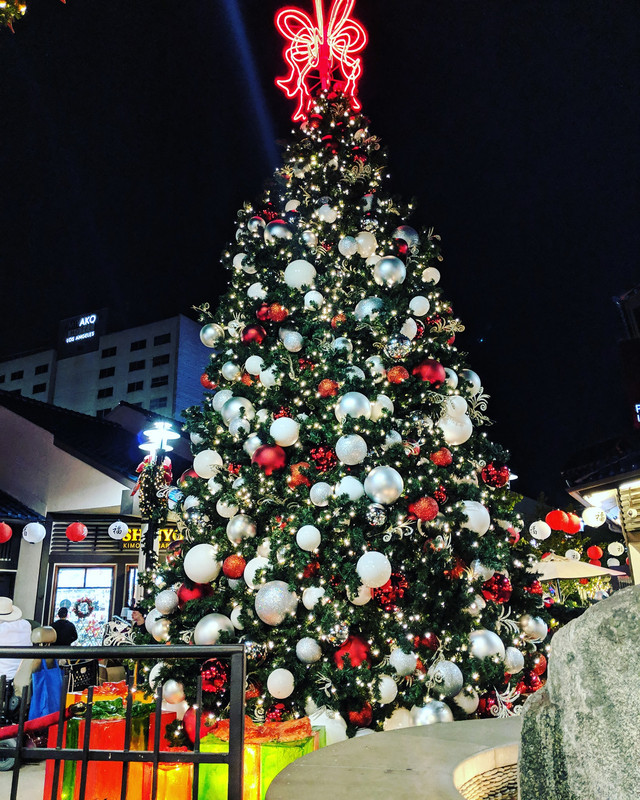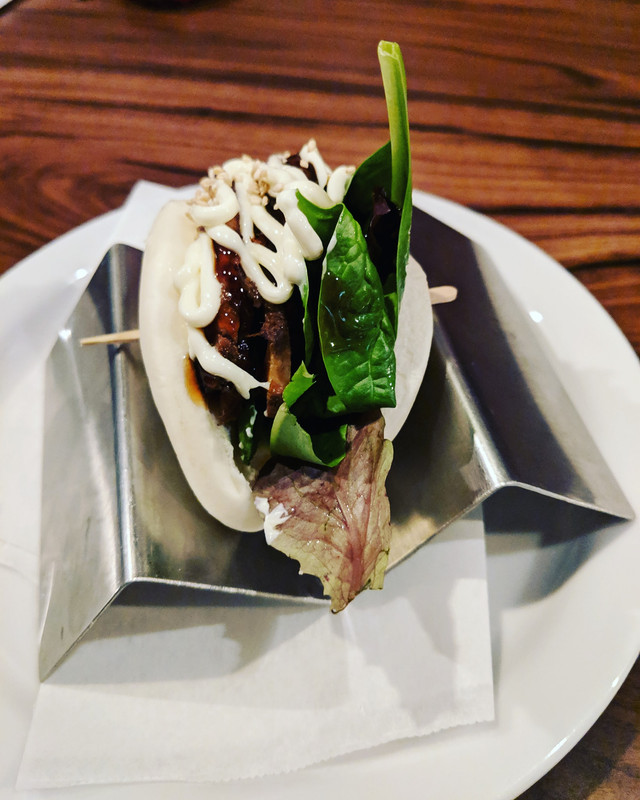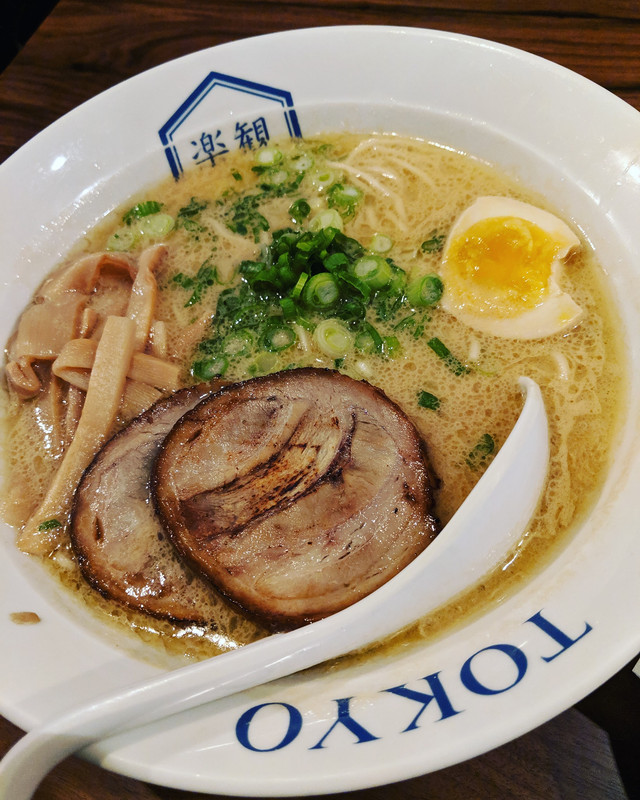 Then on day
#2
we went and did
City Walk at Universal Studios
because I couldn't afford to pay to go into the park so we just walked up and down that. We got donuts from
Voodoo Donuts
and I checked out the Wizarding World store and I wish I could've afforded something but couldn't.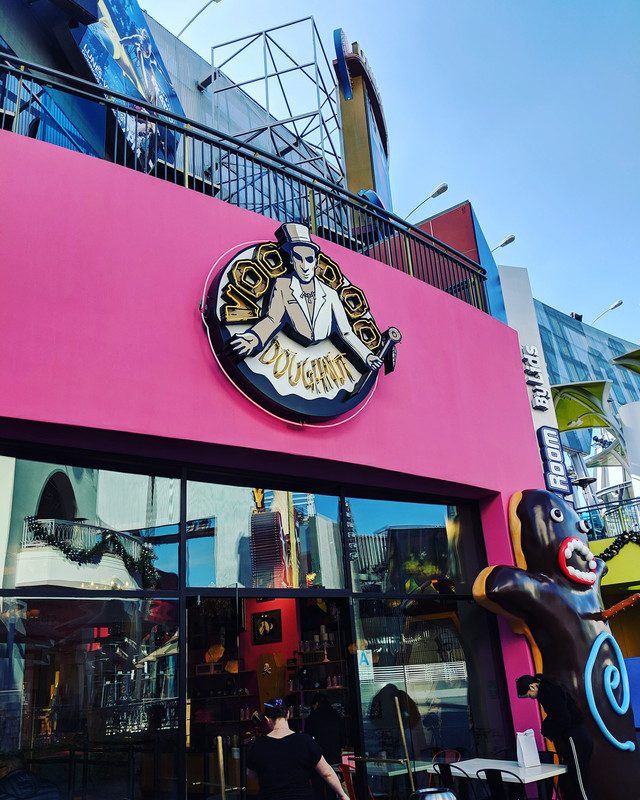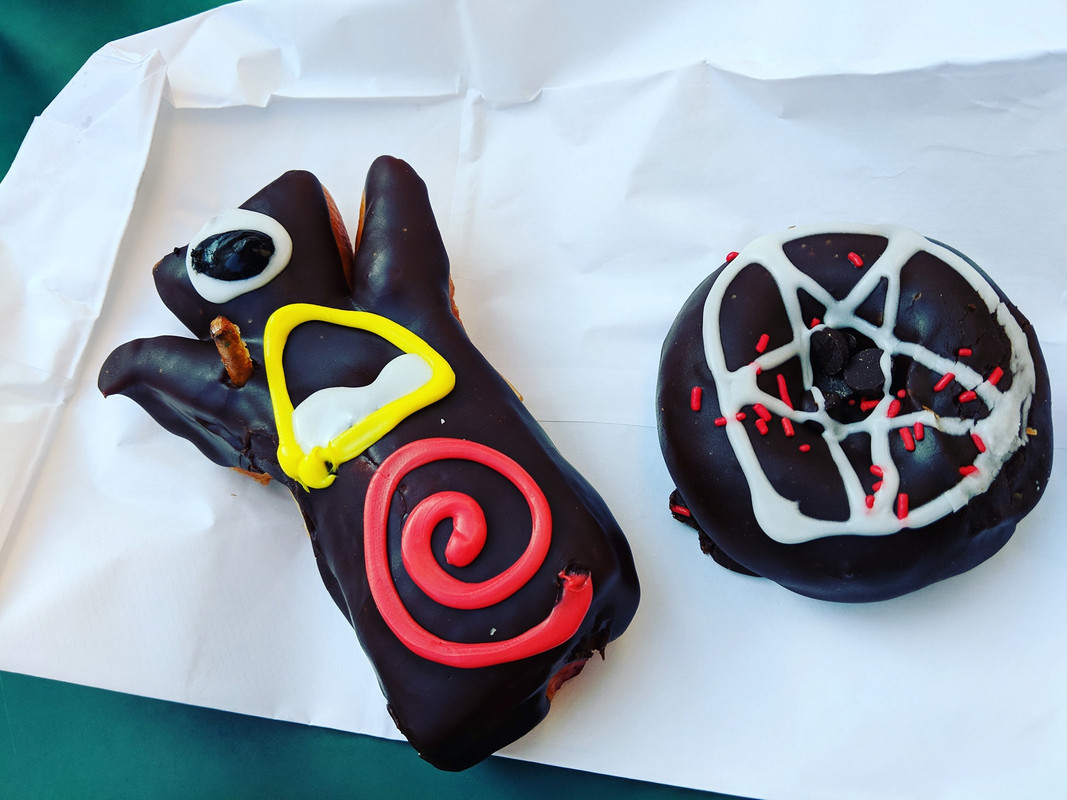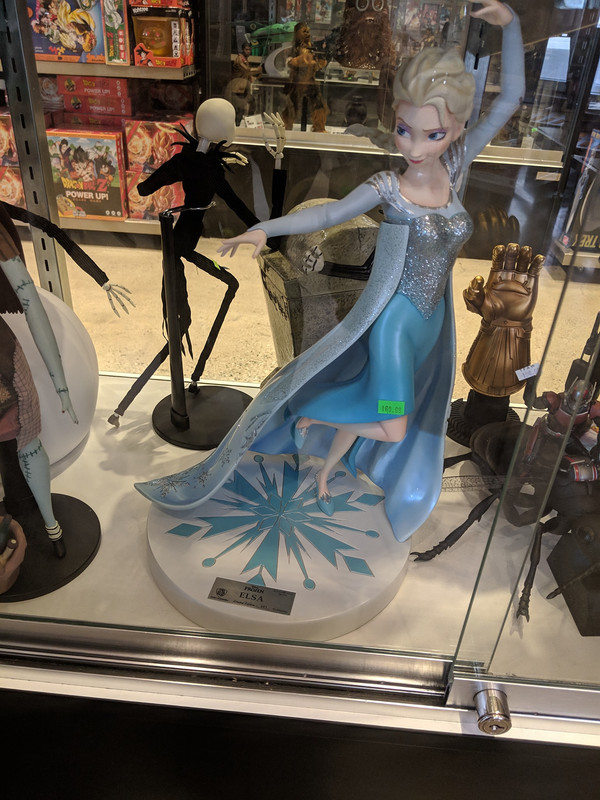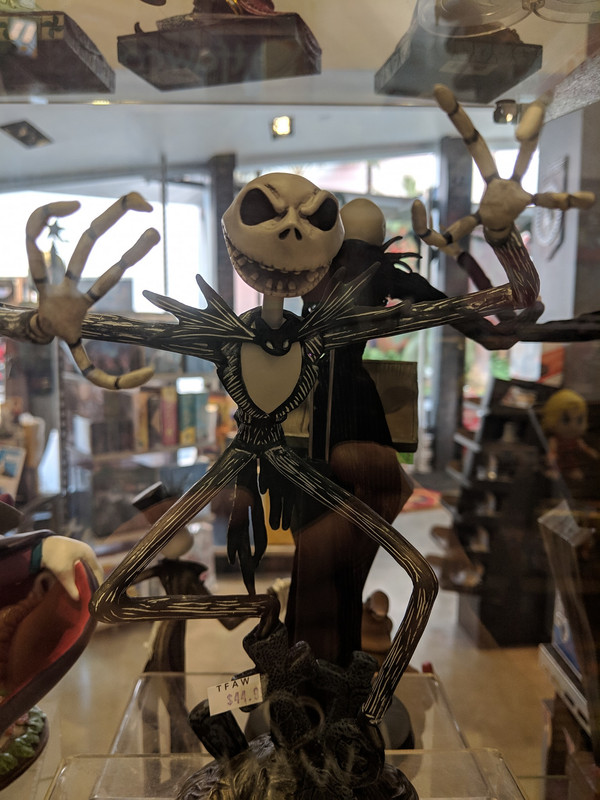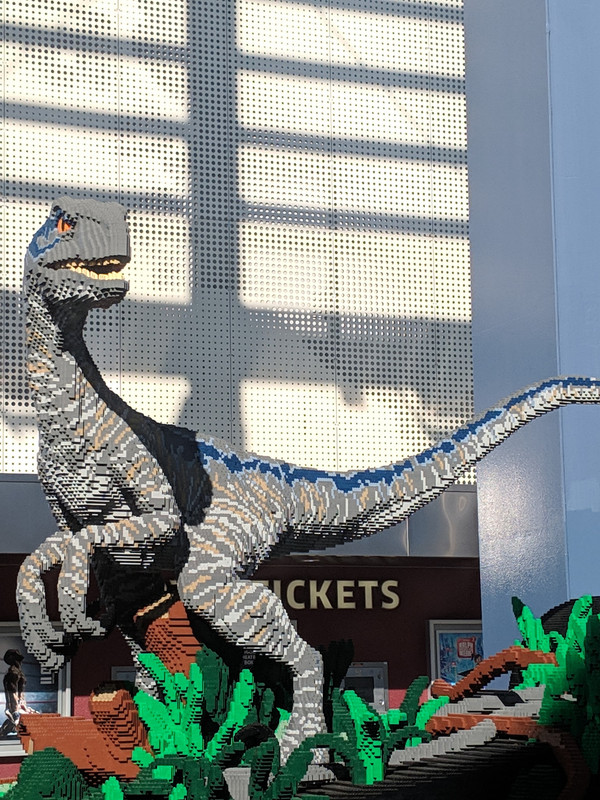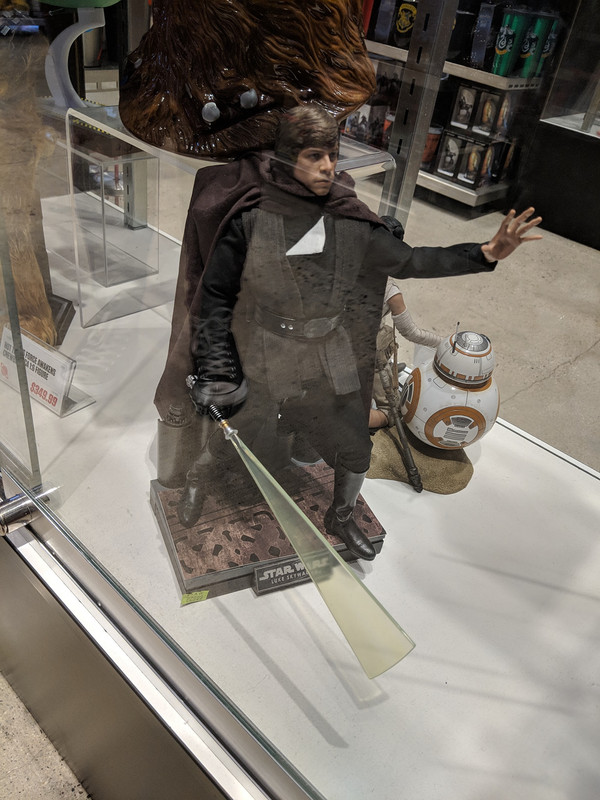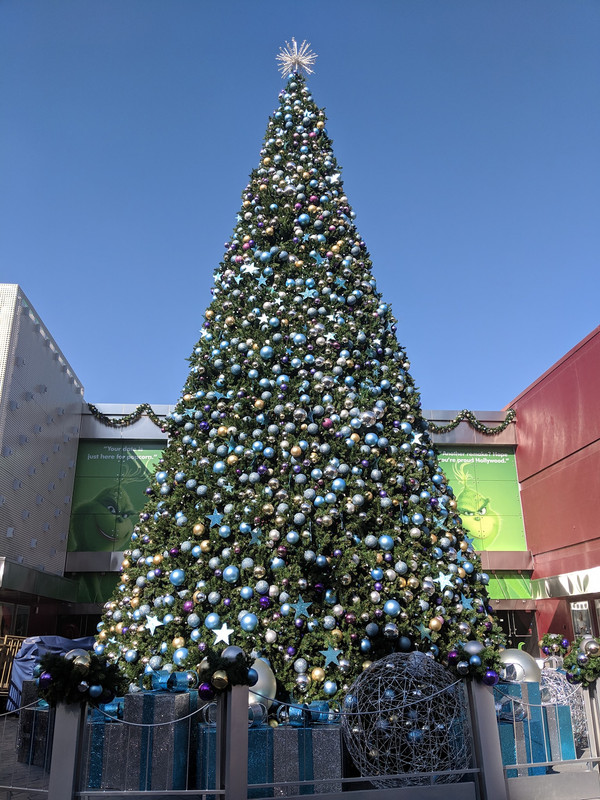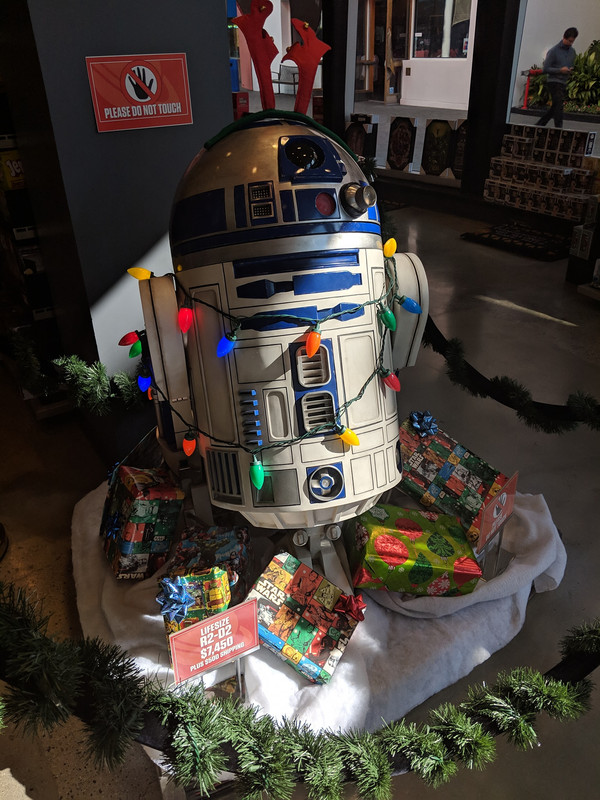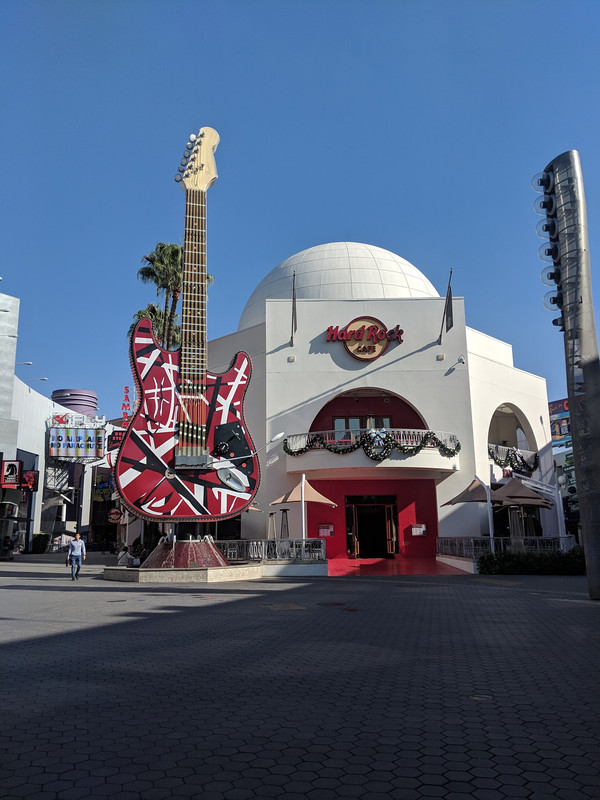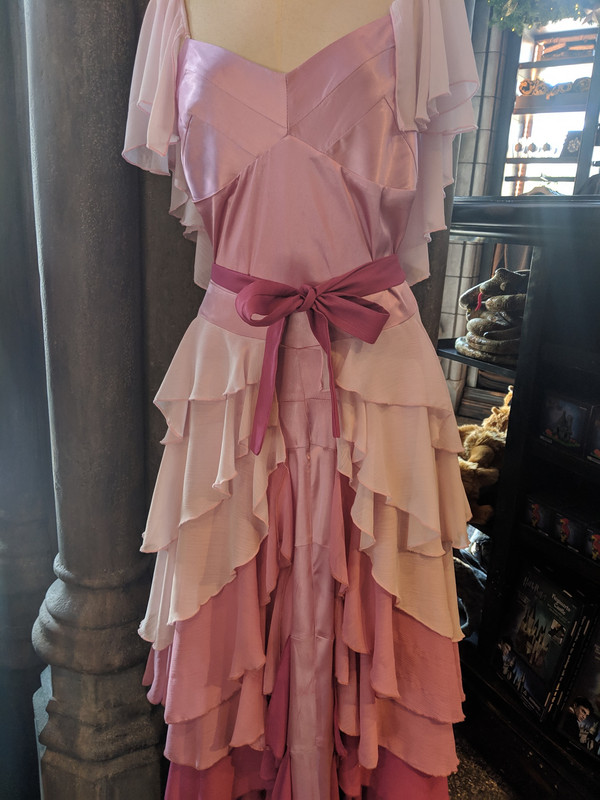 After that we went to the
Forest Lawn Memorial Park
to pay respects to the late Carrie Fisher and her mother Debbie Reynolds. As a fan of both of them I had to stop by and say thank you for both of them being there through my childhood. We also found the grave of famous
Liberace
by pure accident.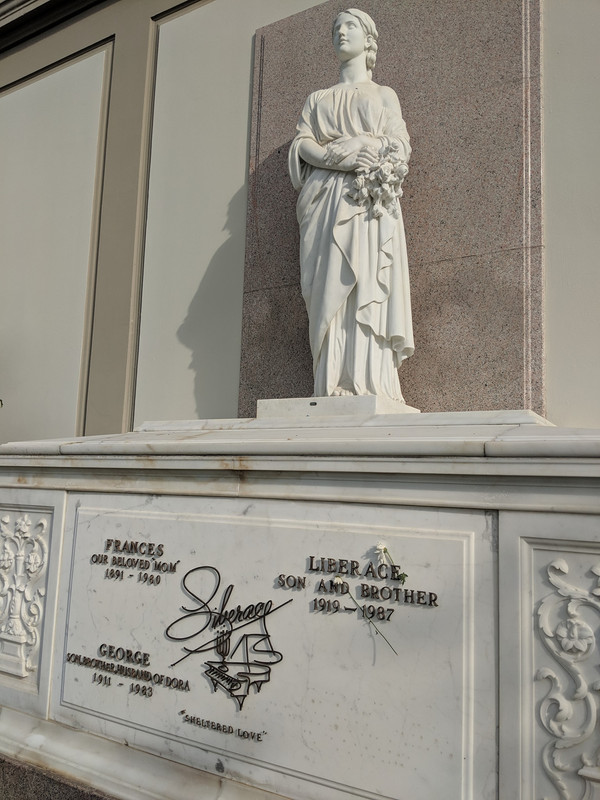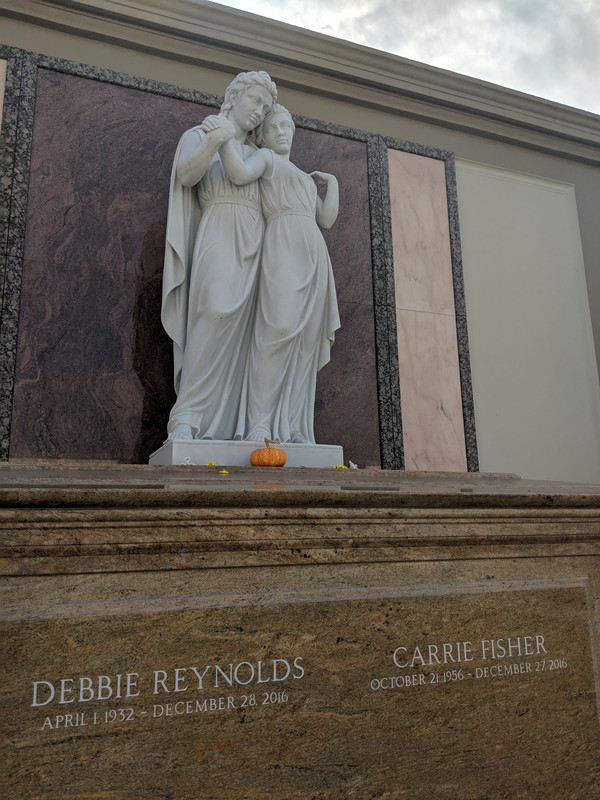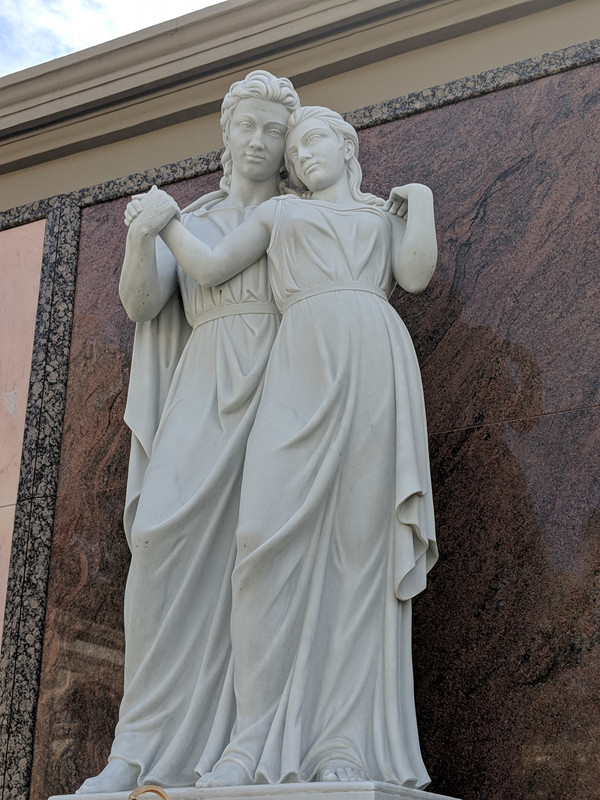 Then we went and walked the
Hollywood Walk of Fame
and checked out some stores. One of which was called
La La Land
(I hated the movie) but it had cool stuff including these statues. And checked out the hand prints in front of the famous
Chinese Theater
.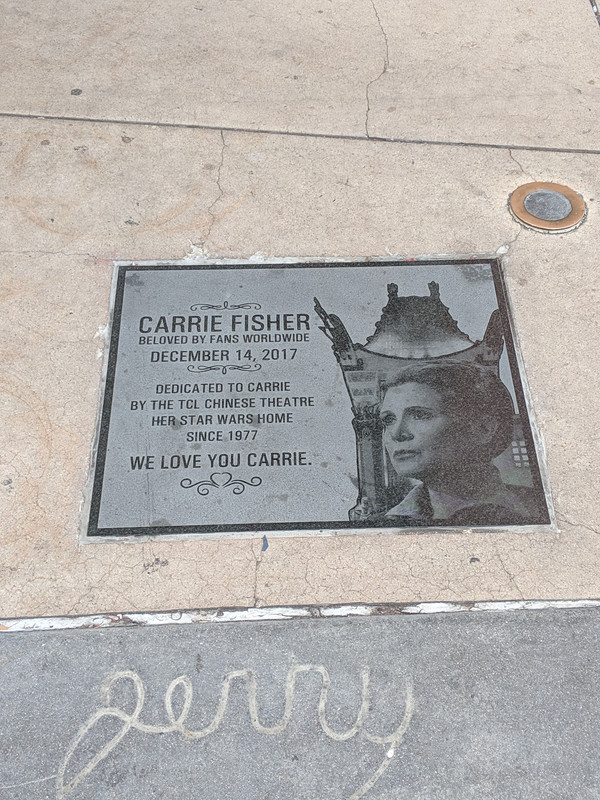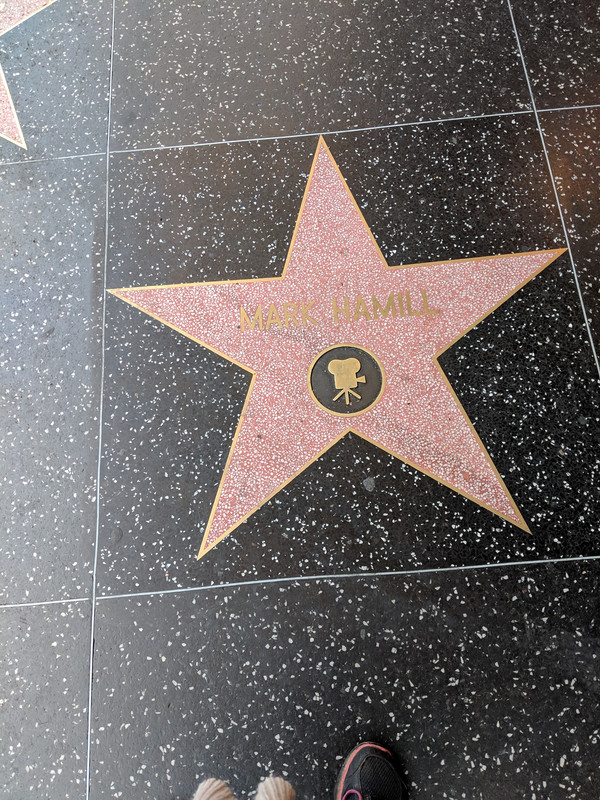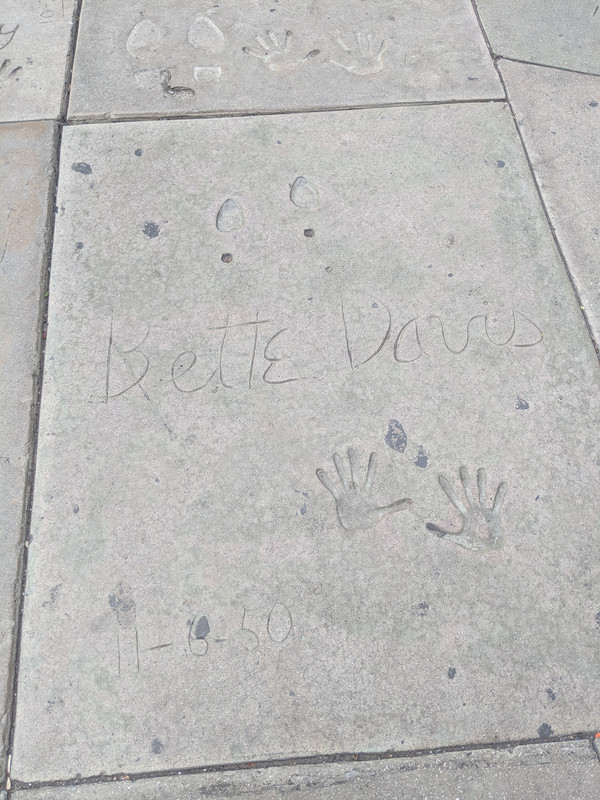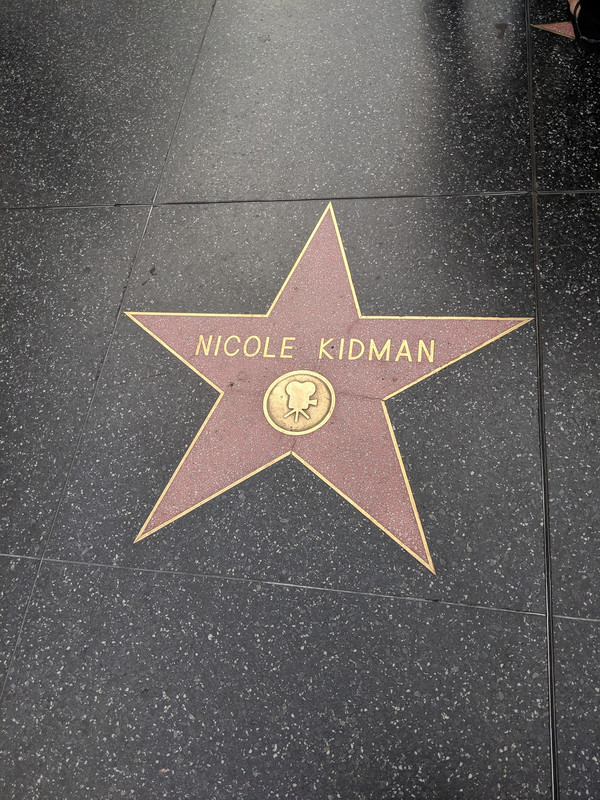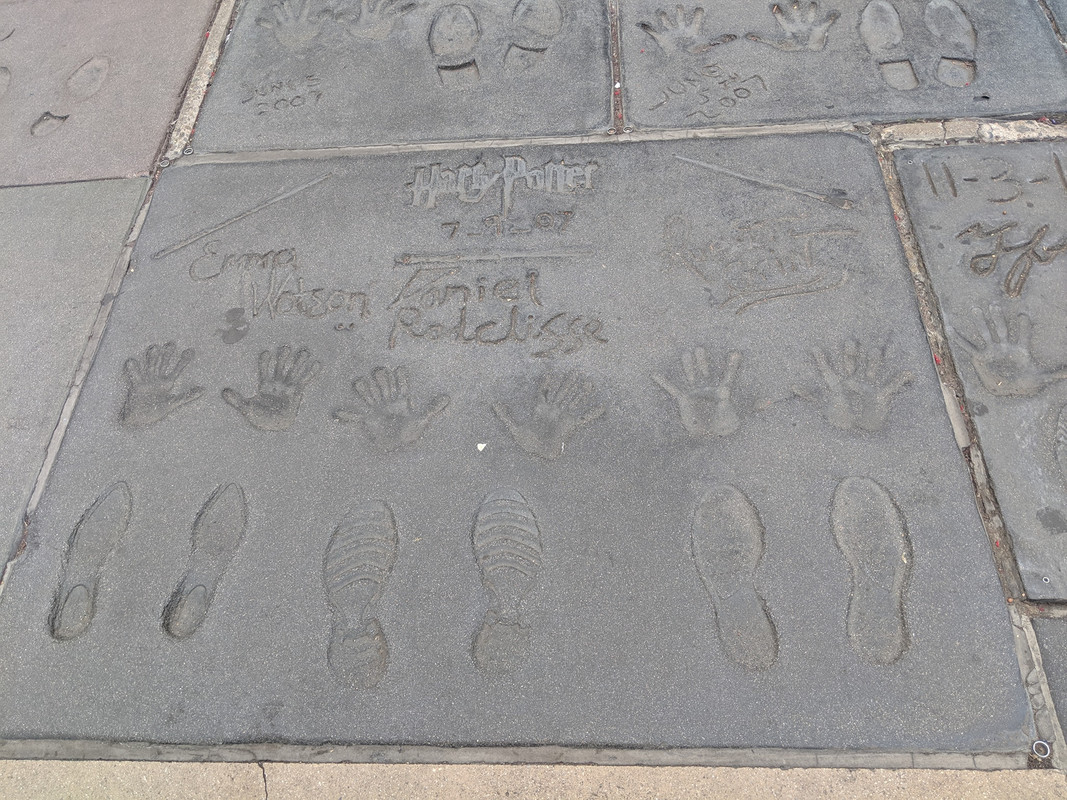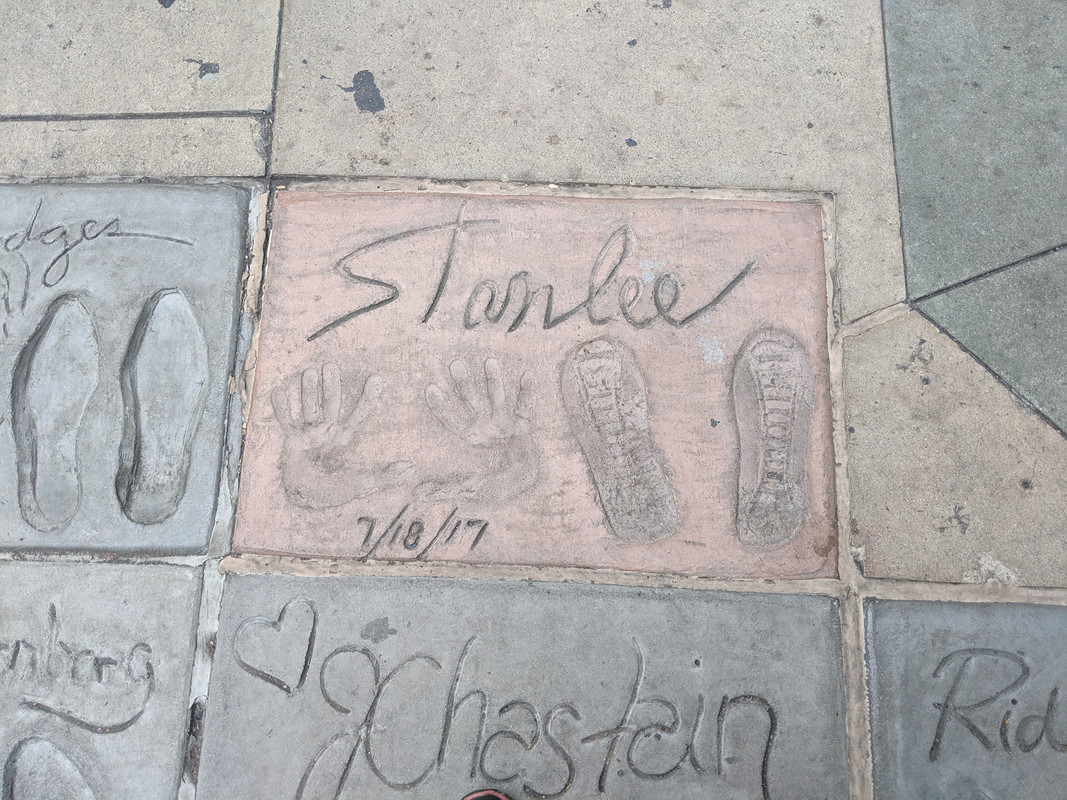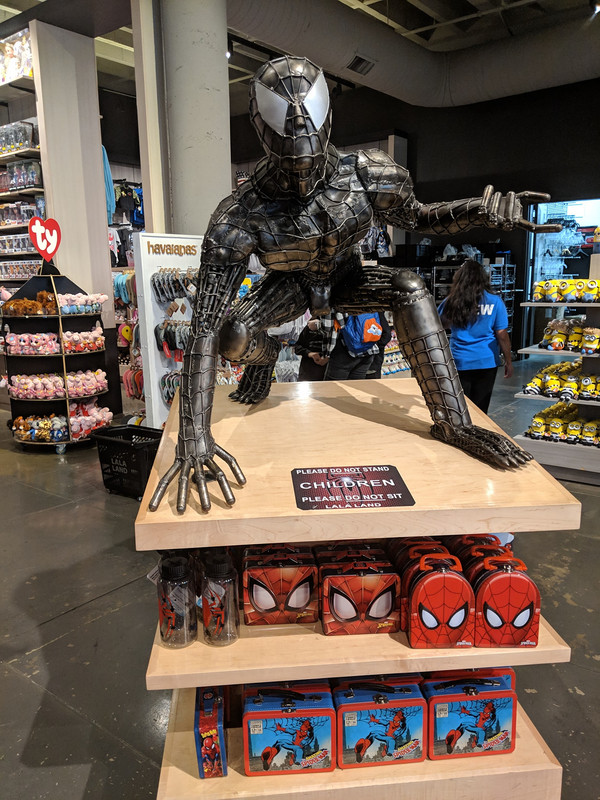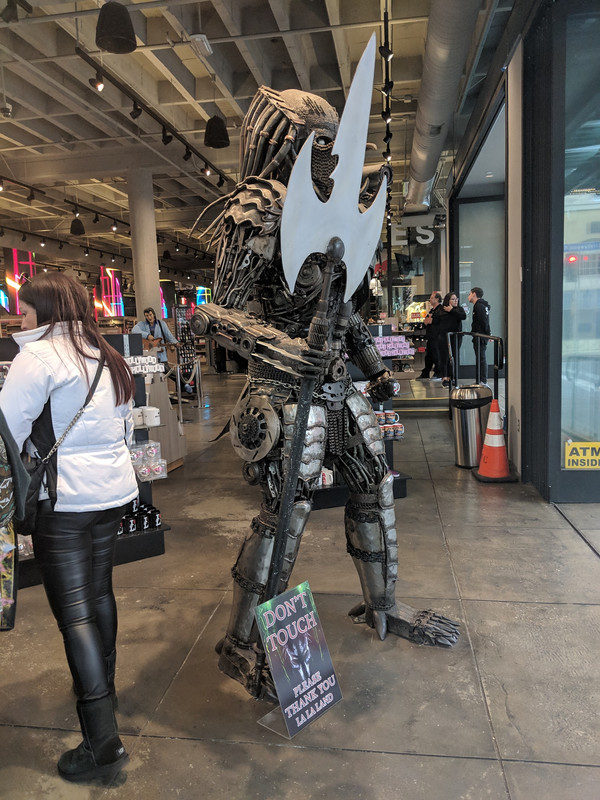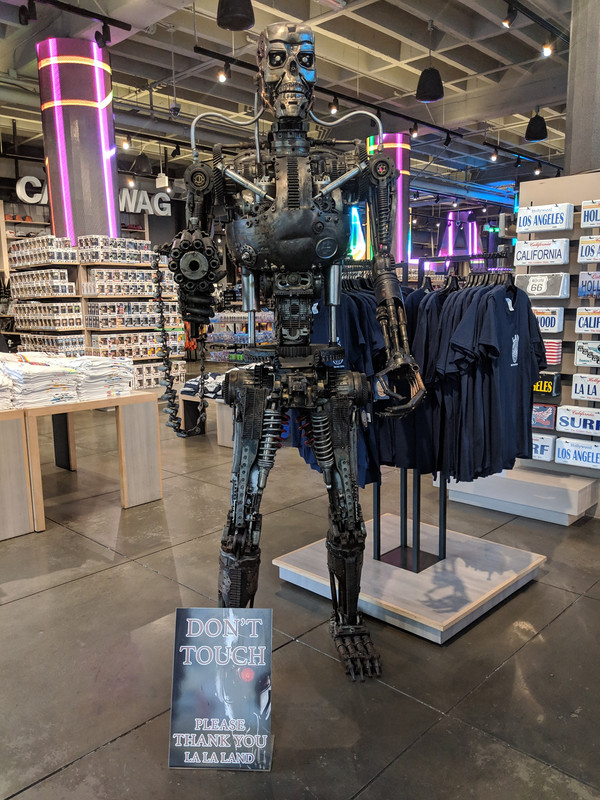 The famous
Roosevelt Hotel
, I'd love to stay there someday.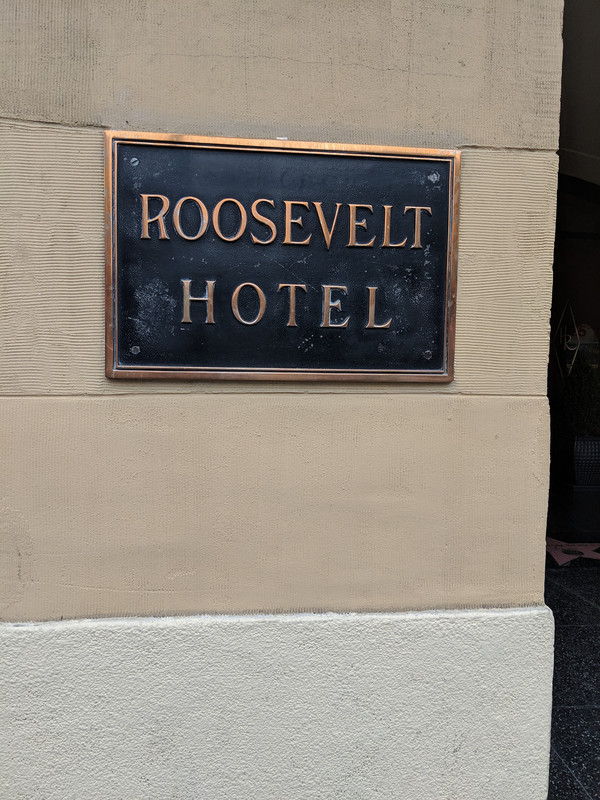 Apparently they hold the Oscars in this
mall
and they have each year and the winning best film on placks here.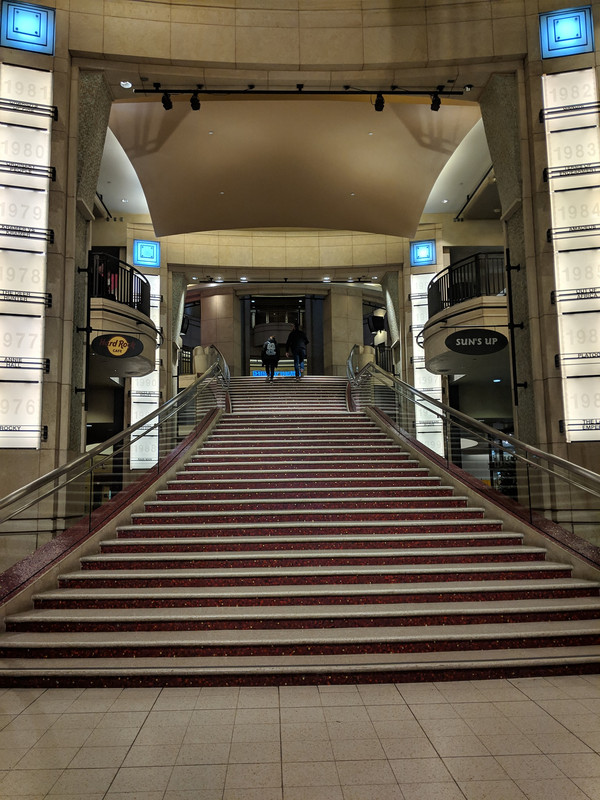 Had to take some pictures of the Fantastic Beasts since I loved it!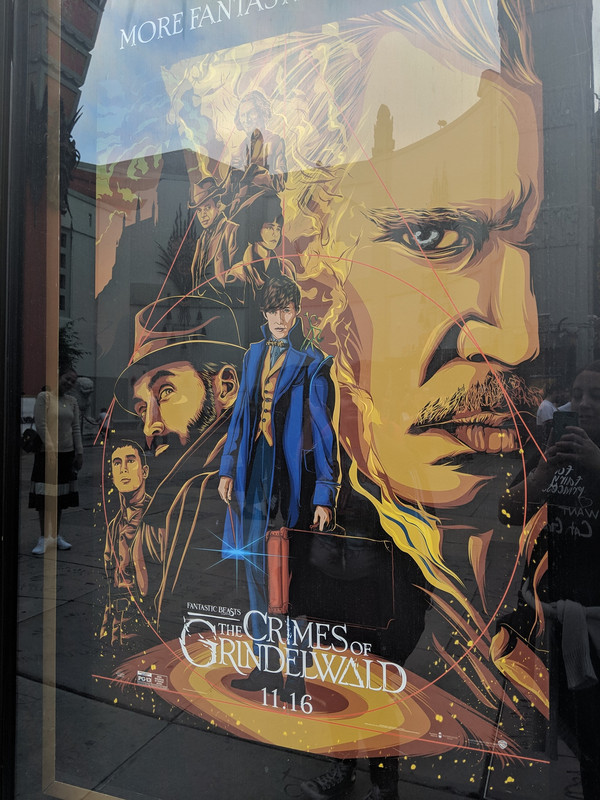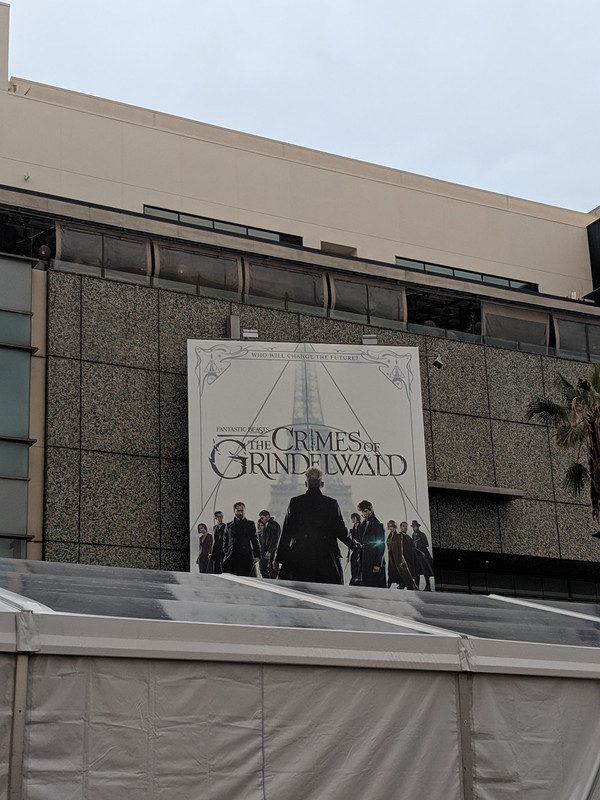 Then we went back to the hotel and showered and changed and then went to the reason why I went to LA in the first place. We went to the
Ahrya Fine Arts Theater
in Beverly Hills and watched the documentary I'm in with various other people. It's called
United We Fan
and I met quite a few people from other fan activists to show runners and actors. It was a great experience and I got some advice and am in contact with this woman who said she'd give me a job someday. I met Eric Goldman an ex-TV critic for IGN, I think he works for Marvel now or something. Chris Fedak one of the co-creators of Chuck was there and I had mentioned how a lot of what I did for my campaign was stuff I learned from the fans who tried to save Chuck which I am also a huge fan of and I think he was very touched by hearing that. Phil Klemmer who was a writer for Chuck who is now the creator of Legends of Tomorrow was there. One of the producers of Veronica Mars, Daniel Ornstein, shook my hand and told me I did a great job. Greg Plageman bowed to me and shook my hand since I tried to help save his show Person of Interest. Although I feel like in the film I came off as an aggressive shipper fan and I feel like he was put on the spot with the whole "dead lesbian trope" but he was nice to me and after the Q&A he immediately left.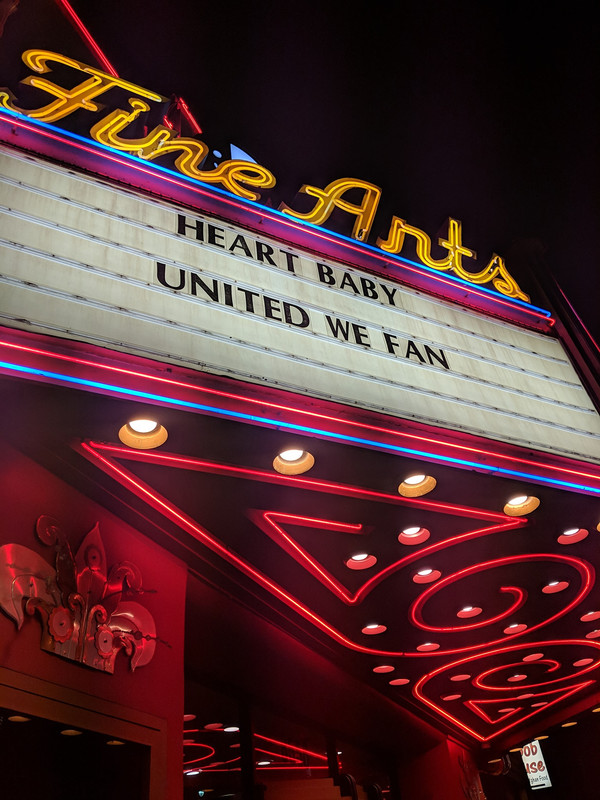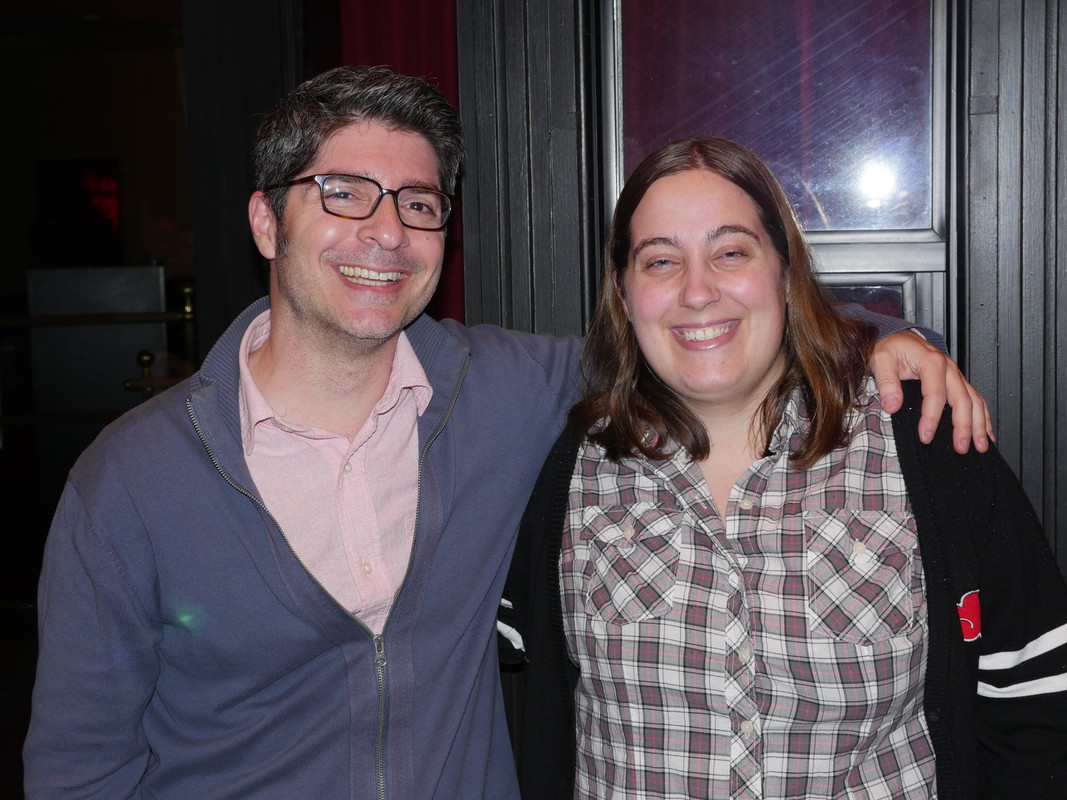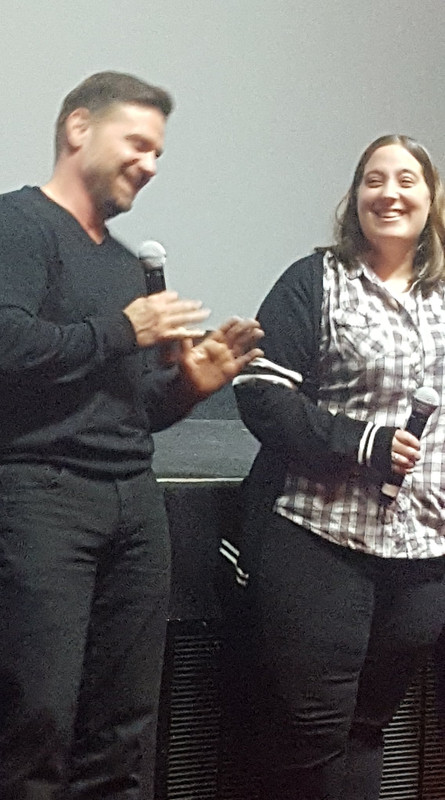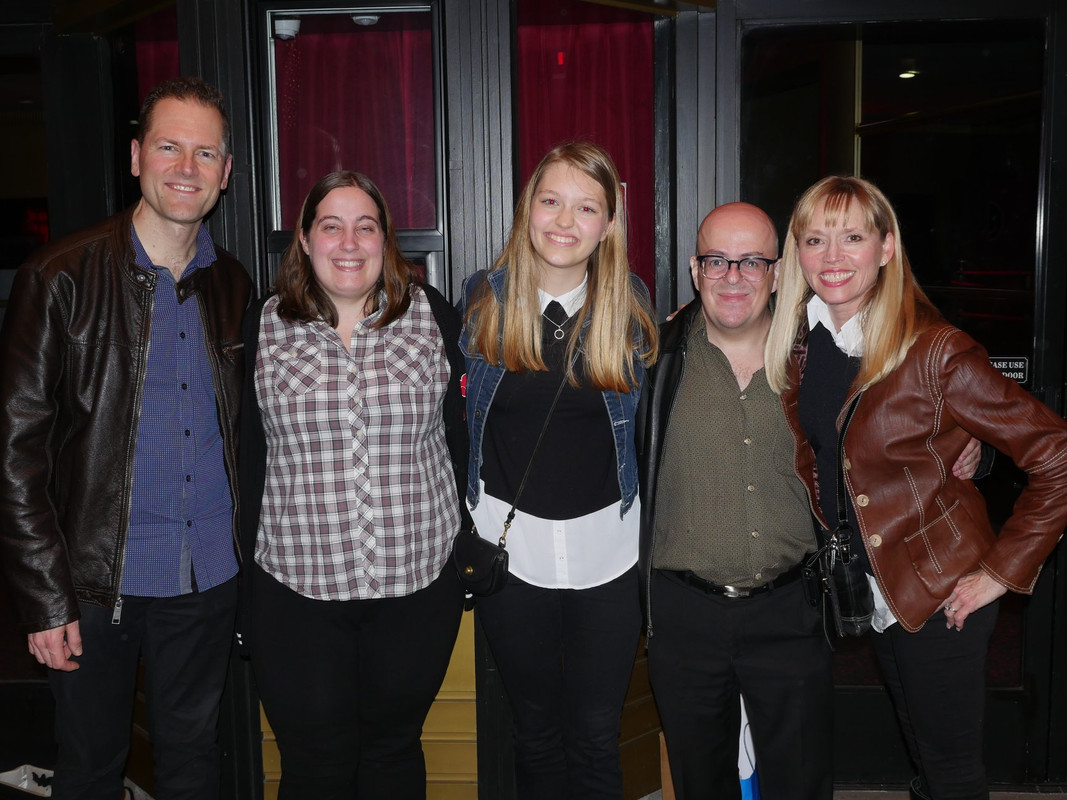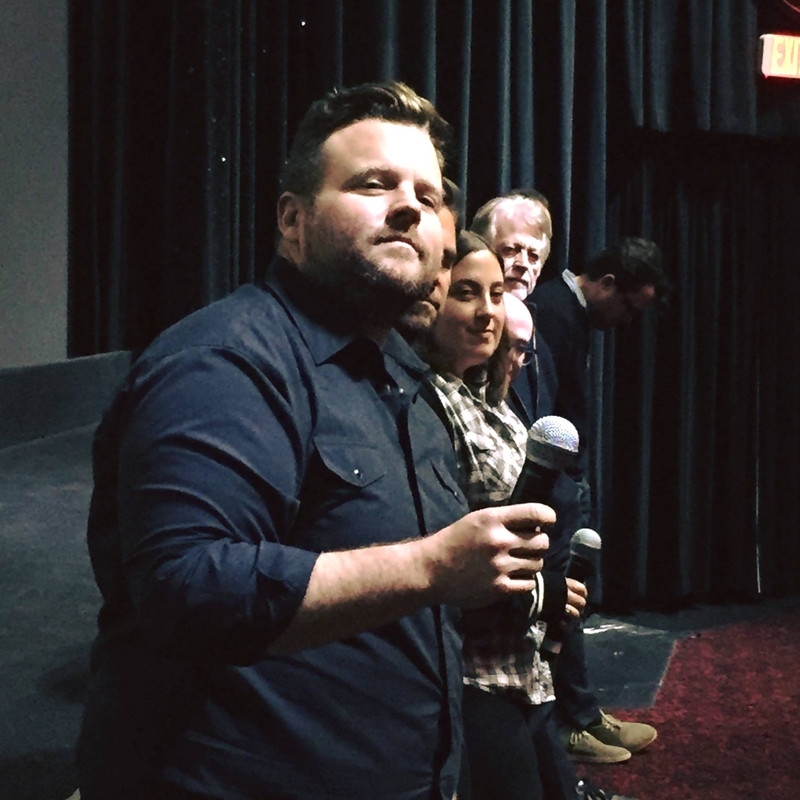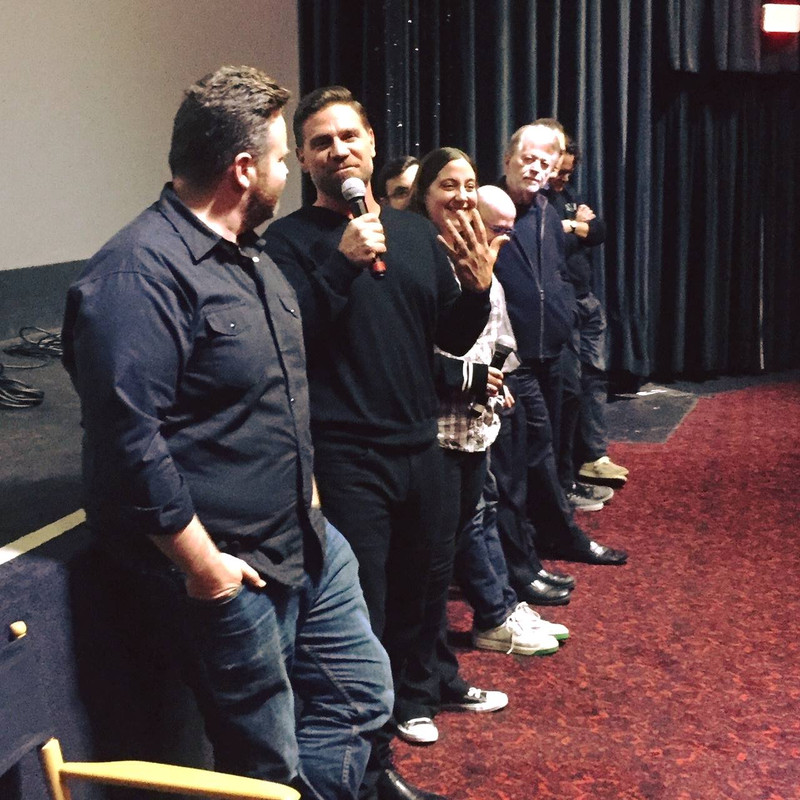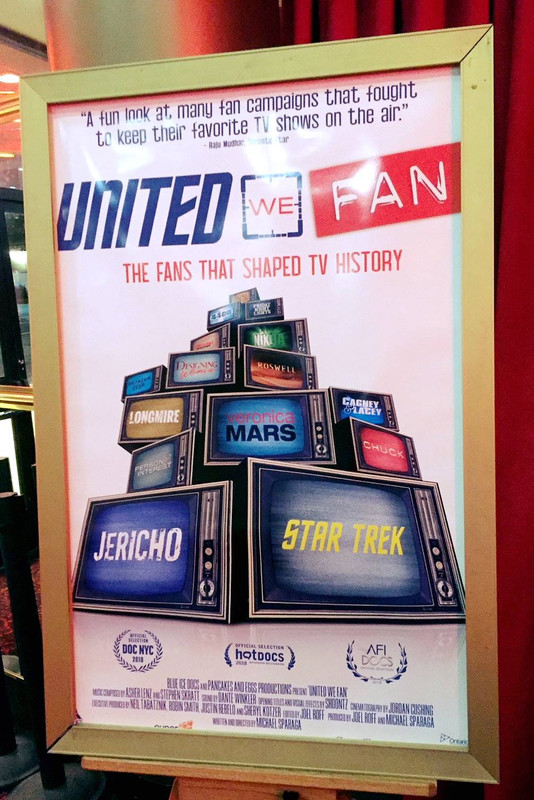 That was an amazing night!!!
Then finally today we went to
Santa Monica Pier
, did you know that Harrisson Ford lives in Santa Monica with his wife Calista Flockhart whom I am a fan of both of them!?
Anywho, it raining for a little bit and then it cleared up, good thing we left when we did though because a huge storm warning came in. But not before we caught some burgers at
Pier Burger
. Tell you what, I've never done so many Pokemon Go gym battles and raids, lol. After all that we stopped at my new favorite coffee shop that we don't have in Northern California, called
The Coffee Bean & Tea Leaf
, I had a blended Vanilla Bean and it was so velvety and good!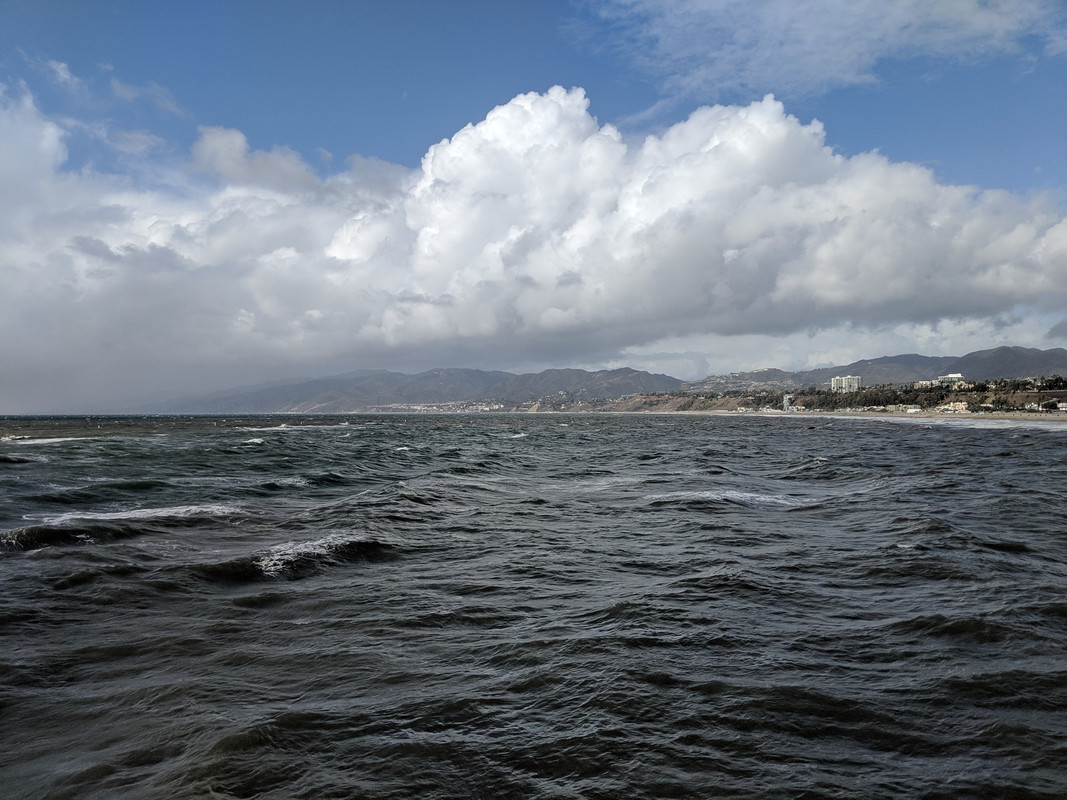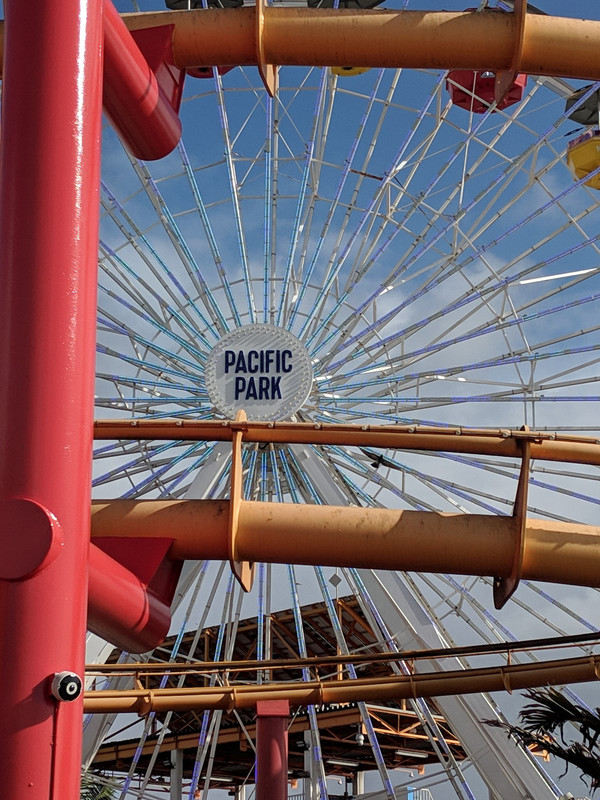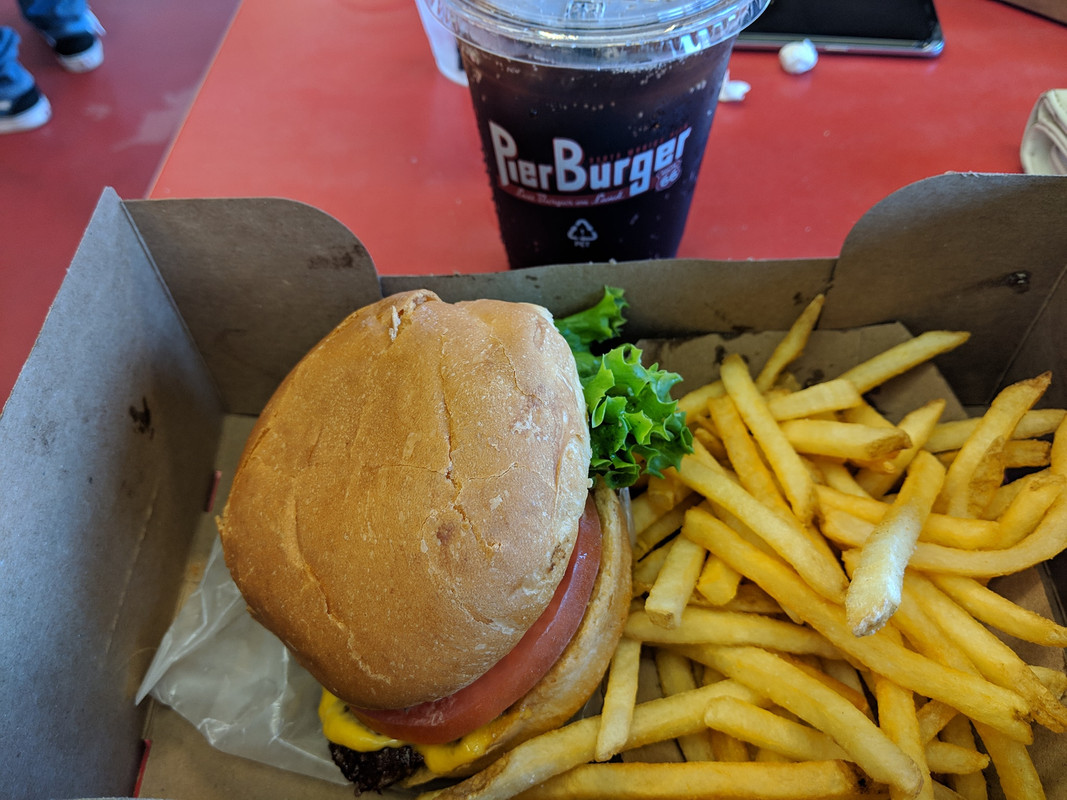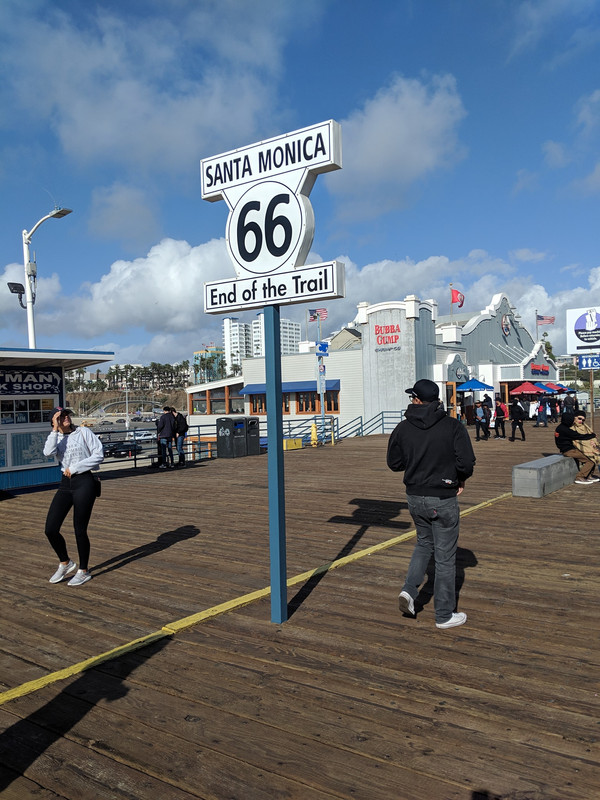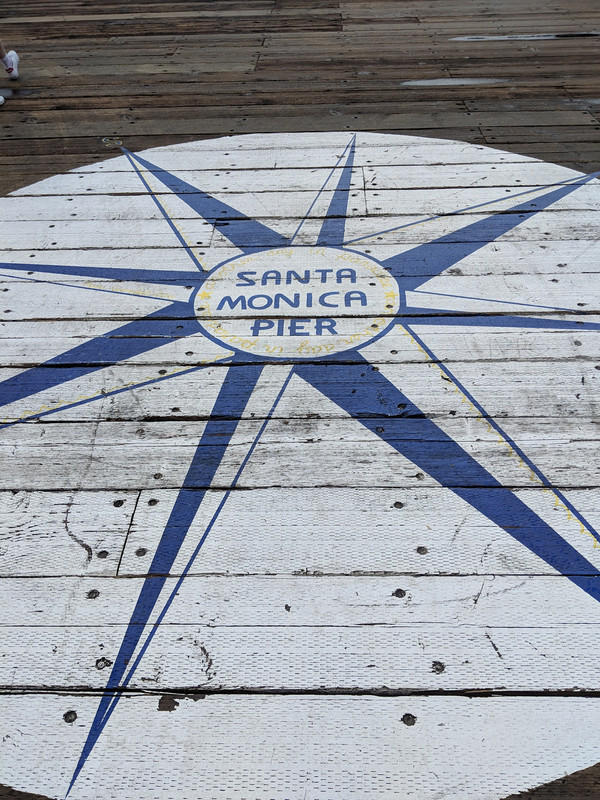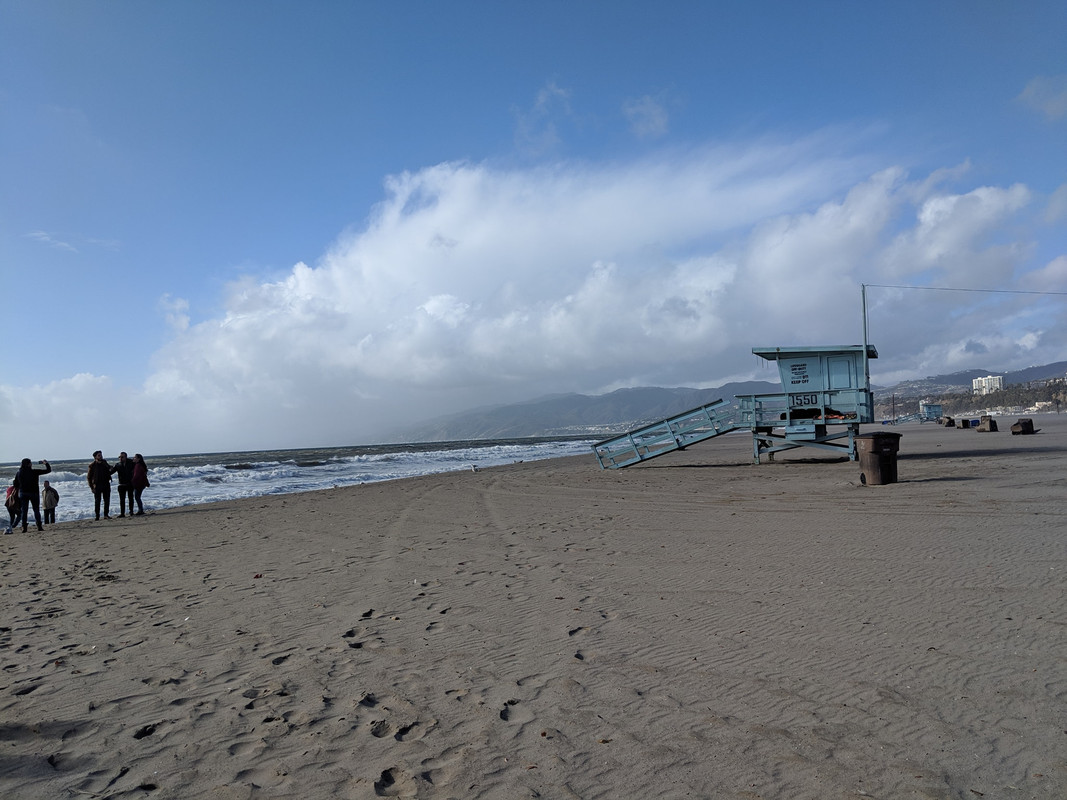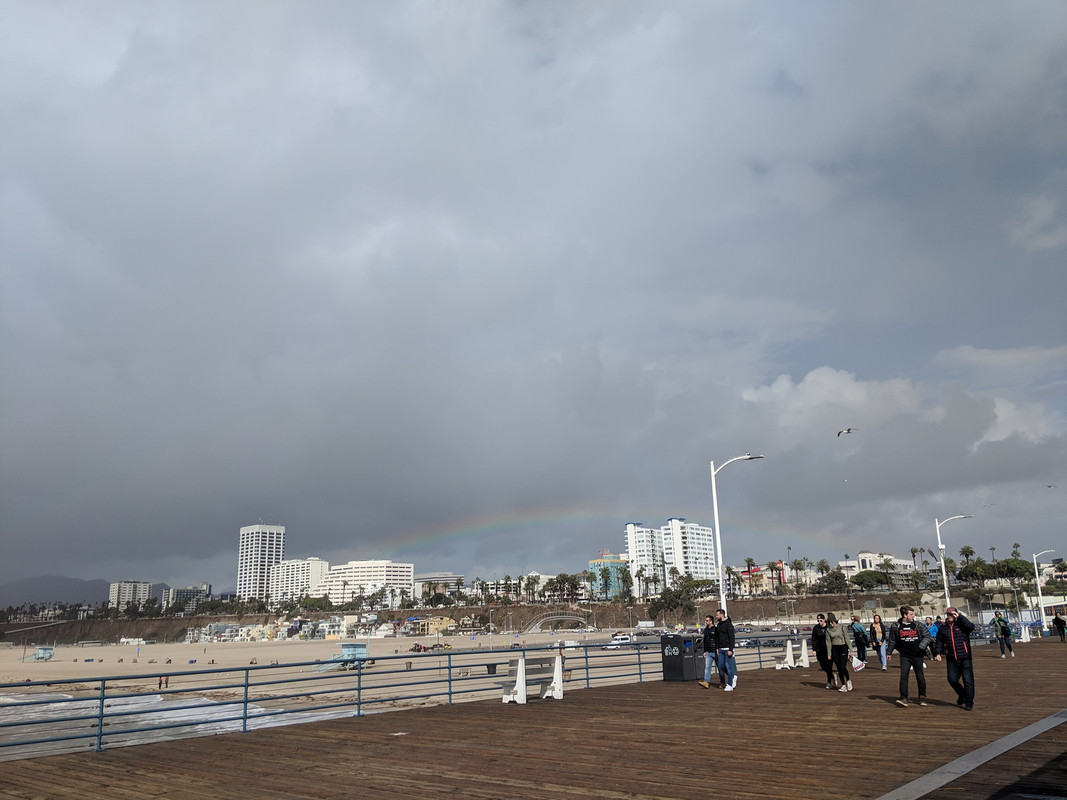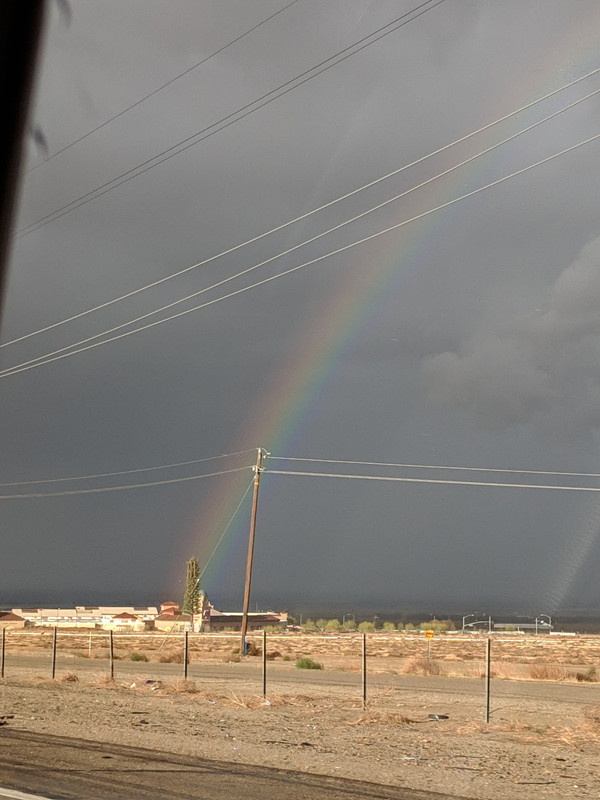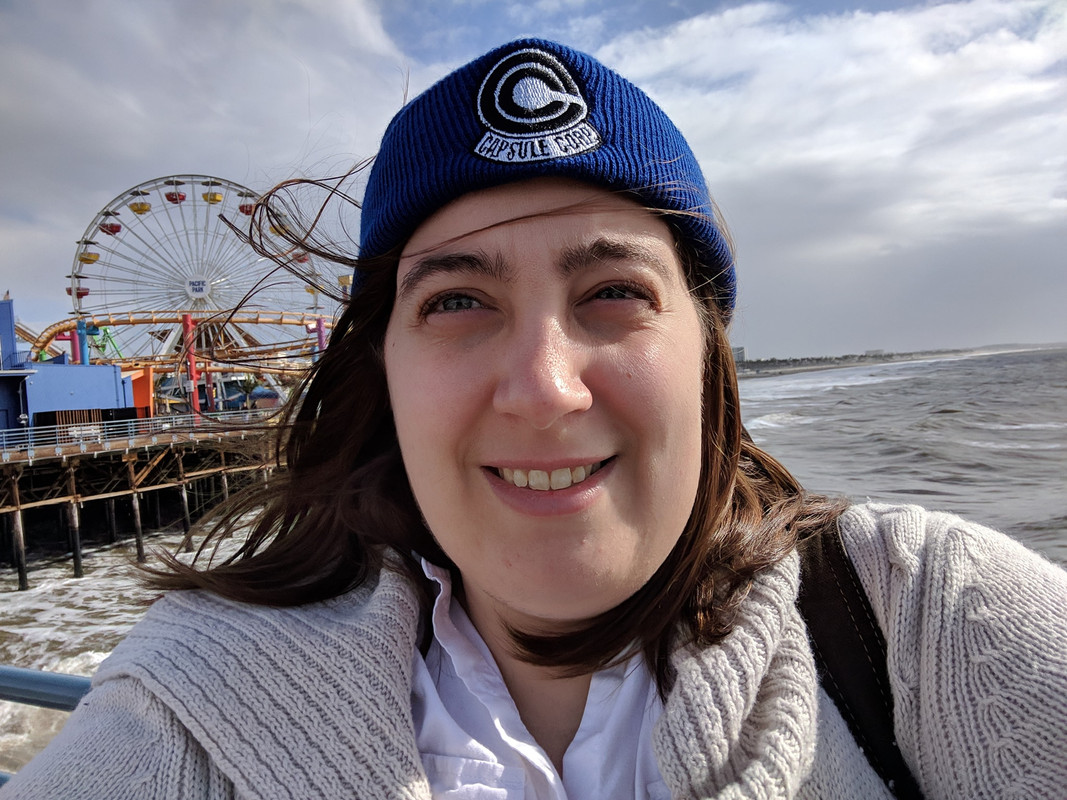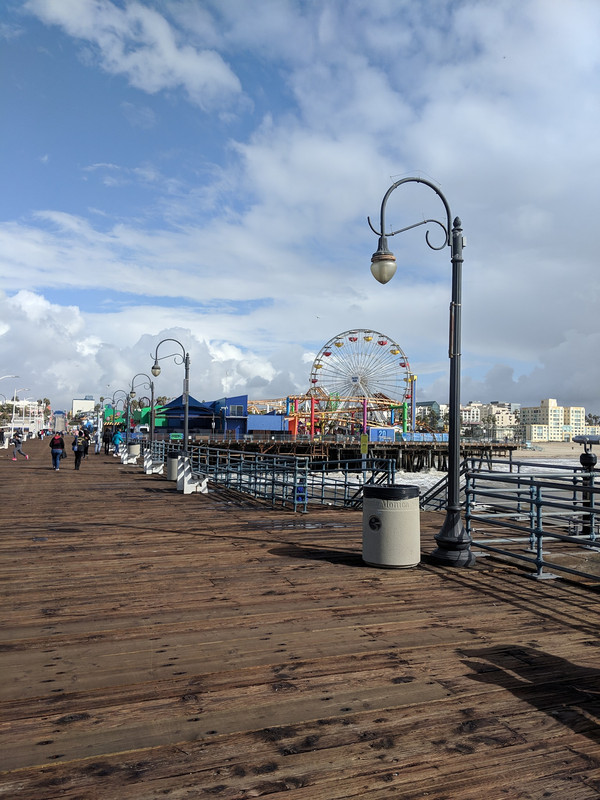 And then we drove home and I got home a few hours ago, the movie will be out on DVD/VOD on Tuesday. Well, hopefully this won't be the last of my film career, we shall see. Sorry for the long post.
iTunes Pre-Order
Amazon Pre-Order